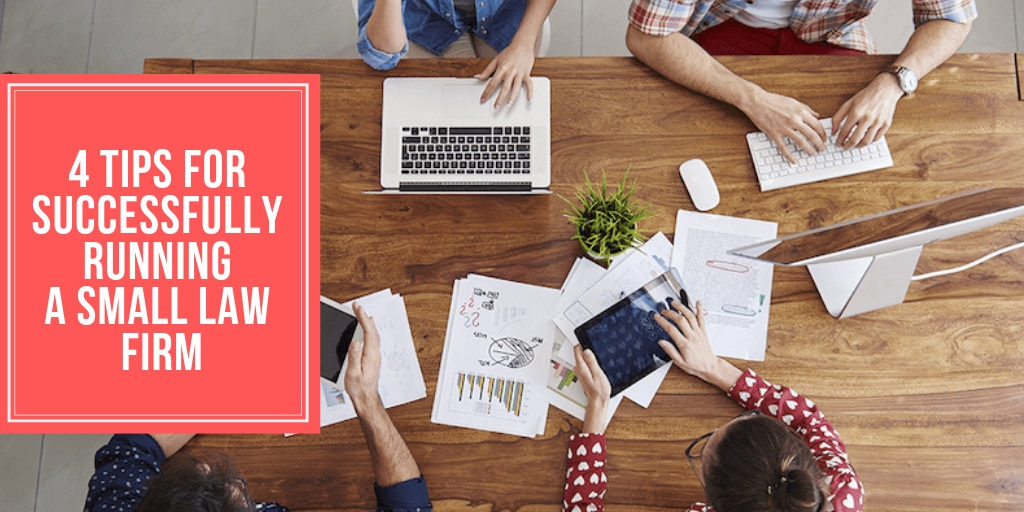 Running a small law firm can be intimidating and challenging. Competing with the big-wigs in the legal industry is a game that will be hard to win, but it is not an impossible feat. That said, if you are running a small law firm, keep on reading and learn from some of the tips that we will be sharing to help you craft a success story.
1. Use Law Practice Management Software
Even if you have a small law firm, it is mandatory to embrace technology, which will make it easy to deliver improved customer satisfaction and become more competitive. Among others, one that you will need is a law practice management software, which will also essentially function as legal billing software. This will make it easy to manage the billables while also creating a more collaborative environment. Lawyers can work anytime and anywhere since the software will provide access to the documents they need.
If you are looking for the best software to utilize in your small law firm, Rocket Matter may be able to extend a helping hand.
2. Market Effectively
In one article from Forbes, it has been highlighted that marketing matters now more than ever. Even for law firms, this is one statement that holds true. To be able to compete with the more established companies, you need to invest in your marketing strategies. You do not need to spend a fortune to do this the right way. You can start by building a website to have a digital presence. Active promotion in social media accounts and utilizing email marketing will also help to propel the growth of your small law firm.
3. Employ Smart People
Here, we are not only talking about lawyers. We are talking about everyone who will be involved in the provision of legal services. This will include even the paralegals and the law firm staff. They should be given appropriate training to deliver exceptional performance in their jobs. It is important to have a thorough hiring process. After all, human resources will be the most important asset any business will have.
4. Master the Art of Customer Service
To overtake the existing competition, one of the most important things to do is to deliver exceptional customer service. It is not enough that you meet the expectations of your clients. Rather, what you should do is to strive to over-deliver. When you exceed expectations, you will provide the highest level of customer satisfaction and this can deliver positive impacts to the business. There are many ways to do this, such as by maintaining active communication and providing legal advice like a friend and not as a stranger being paid for the job.
With the tips that have been mentioned above, it will be easier for your small law firm to make it big in the legal market. Winning the competition is not a feat that you can achieve overnight, but when you practice the things that have been mentioned above, it will be easier to claim your spot.